As far as locations, I was born and raised in Norfolk, Virginia, made a move to Beckley, West Virginia for 12 years, then a move to the Outer Banks of North Carolina where I spent the next 25 years. In 2014 I felt the travel itch and moved to Santa Fe, NM where I now reside. A long career with the federal government, the last of it with U.S. Fish and Wildlife Service, ended with my retirement in 2007. I knew I wanted more. After a major life event for me at the end of 1999, I began searching for what my calling was in order to help people improve their lives.
I always knew there would be another career for me that was different than what I had done previously. For many years I had been interested in alternative health care in its many forms and curious about how it could be used as stand alone therapy, or as part of an integrated approach to healing. After much exploration into different healing modalities, I was drawn to hypnotherapy and began taking classes in 2003. I found that this was the one that seemed to "fit" for me.
Thus began my journey into learning and practicing different healing modalities.
~ 2002 – Usui Reiki Attunement, Level I and II in Kitty Hawk, NC
~ 2003 – Basic Certification for Hypnotherapy at the National Association for Transpersonal Hypnotherapists (NATH) with Dr. Allen Chips in Raleigh, NC (C.Ht. designation)
~ 2004 – Breath of the Soul Training in Edgewater, VA with Adam Gainsburg (basics from which I developed my own breath practice, Spirit Breath Flow)
~ 2005 – Master's Hypnotherapy Training for advanced practices with NATH by Dr. Allen Chips in Warm Springs, VA (M.Ht. designation) 
~2006 – Advanced Hypnotherapy Training with worldwide teachers in Delhi, India through International Association of Research and Regression Therapists (IARRT)
~ 2006 – Crystal Therapy Training in Virginia Beach, VA with Dr. Sunny Satin
~ 2008 – Reiki Master Attunement at Association for Research and Enlightenment (ARE) in Virginia Beach, VA
~ 2012 – Began offering intuitive (psychic) readings for clients after realizing I was channeling messages during hypnotherapy sessions that came from a higher source
~ 2019 – Sound Essence certification as a Practitioner and an Instructor
~ 2003 – Present – I am required to have continuing education every year to keep my hypnotherapy certification current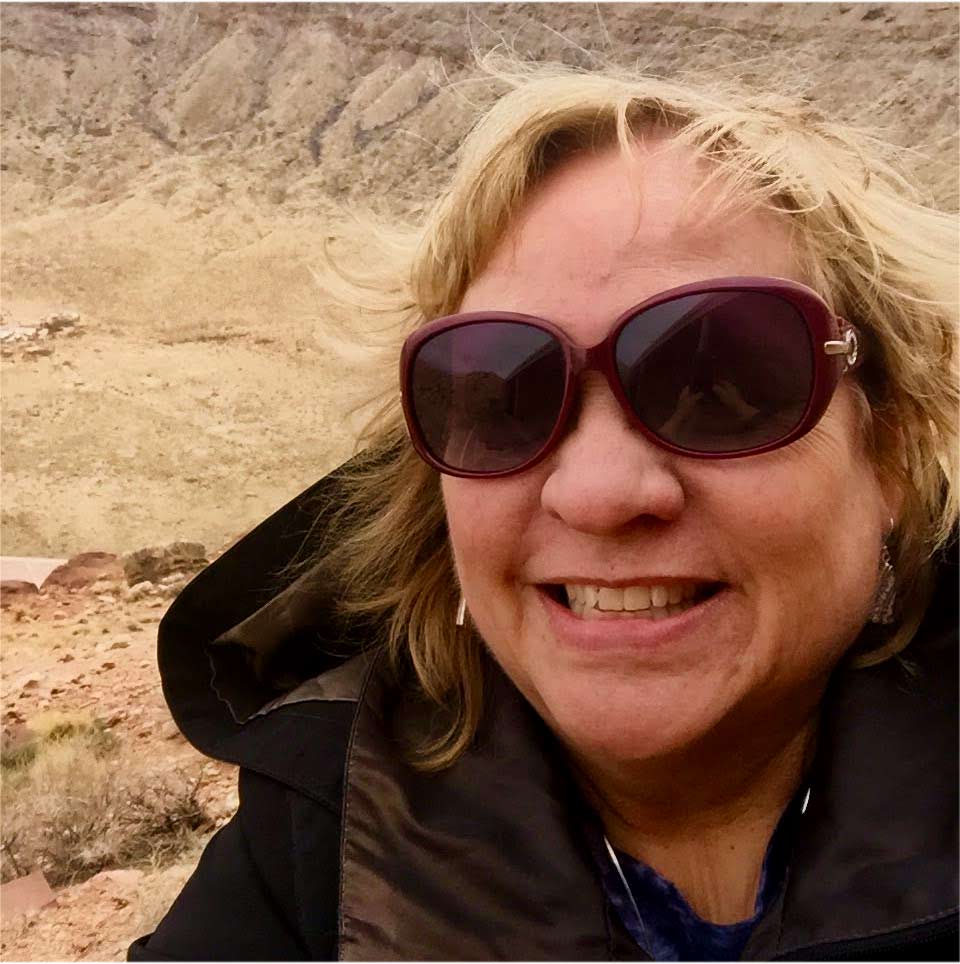 In 2004 I began a private practice on the Outer Banks of NC and it continued until my departure for Santa Fe in 2014. I currently have an office in Santa Fe, NM am happy to be part of their alternative medicine community. 
We are all partners on this journey through life. I hope you will allow me to partner with you to facilitate changes and healing in your life.